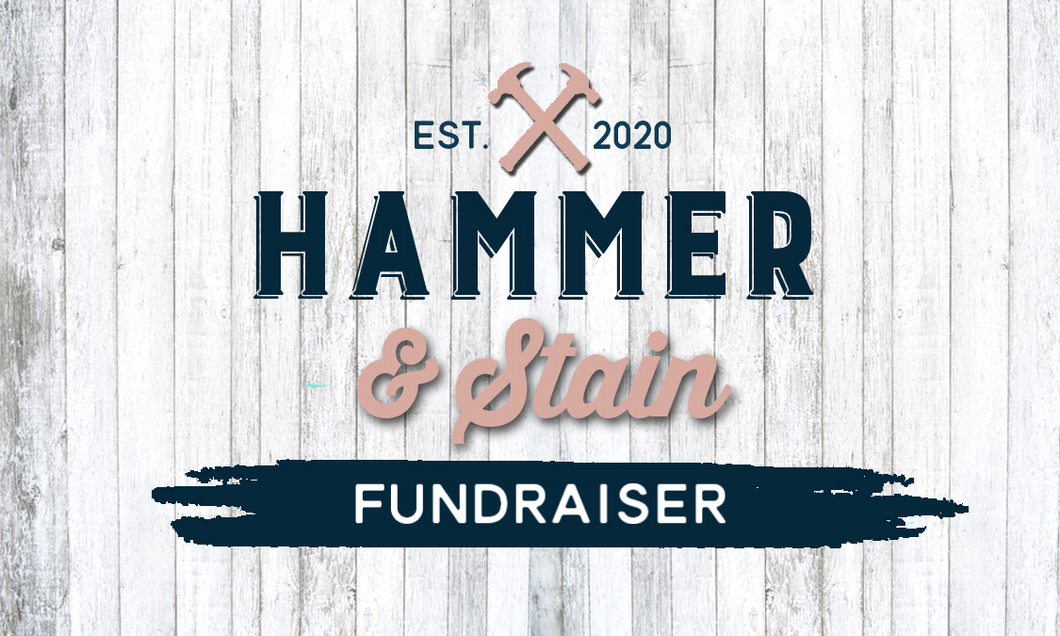 Fundraisers
Hammer and Stain Foothills
Raising money for your favorite non-profit organization is easy and fun for your supporters when you host a fundraising event with Hammer & Stain Foothills. Your supporters will have a blast and you could raise $200 or more for your cause! As the organizer for your event, your seat is FREE. 

Here's how it works:
There are no physical tickets to sell. We handle all payment transactions through our online registration system. Your supporters will sign up directly at our website (www.hammerandstainfoothills.com)
To book a fundraiser, we require you to pay a deposit of $100 (which will be refunded once the minimum sign up has been met). We require a minimum of 15 people and have a pre-set workshop price of $45 per person.
We suggest you book your fundraiser a minimum of 6 weeks in advance of your event in order to allow adequate time to sell at least 15 seats so that the event is profitable for you. However, we only require it to be booked 2 weeks in advance of your event. We will advertise your fundraiser alongside our other events on social media outlets and in our VIP updates.
After the event, Hammer & Stain will donate proceeds directly to the organization. You must provide us with evidence that you are authorized to collect donations for the organization you represent.
Fundraisers may be scheduled Monday-Thursday. Workshops last approximately 2 – 2.5 hours.

         
Regular price $100.00 Sale
Terms
Once your order has been submitted we are immediately beginning the process of production of your personalized stencil. If you would like to cancel your reservation, you must give a minimum of 48 hour notice. Please note a restocking fee of 30% of the total amount of the workshop will be deducted from your refund. Same day cancellations or no-shows will not be eligible for a refund. Cancellations will be processed on the day we receive your cancellation request. It may take up to 2 weeks for the refund to return to the account you used to purchase your items. Hammer & Stain reserves the right to make any amendments to this policy at any time. Notification of any changes will be published on this page. If you have any inquiries regarding cancellations or any of our other policies please contact us.